YAY I WENT TO COMIC FIESTA!!!

It was my first time going there and I had waiting to for like years! I missed it twice and I'm not going to miss it again! Even though I have no friends to go with me. =( Yes I'm alone! =(

Nothing can stop me from going THIS YEAR!! >=D

My dad fetched me to Sunway. Thanks dad! s2



SUNWAY!!!

lol I seldom go to Sunway because it's so far away from where I stay. I need like 1 hour to go there. =/



Poster


Outside convention hall



There was already a lot of people when I'm there. But I didn't went straight inside though. Was waiting for someone to come. lol

After 1 hour I got bored waiting and went in.



OMFG IT'S JOHANESS KRAUSER II!! One of my favourite character!! XD He/she even made the legendary guitar! LOL. That's so cool.

I actually wanted to cosplay him someday. lol


Performance

misshermes MOE!! xD The dance performance was great! I couldn't take my eyes off the stage until it ends.

And then I receive that phone call and rush to where she is.

Who's she?



No that's not her, that's me.

IN THE JAPANESE SCHOOL GIRL OUTFIT. LOL.

YES! I COSPLAYED!! XD MY DREAM CAME TRUE!!

(

So the answer was YES at the P/S of my previous post

)


A few weeks ago I was at the forums and this girl say she's renting out her costume. And I was like omg, this means I could cosplay!

AND it was so cool that she has Konata costume, which is one of my favourite anime character! xD



I nearly failed to cosplay because the renter say she didn't know I was coming on Day 2! x_x I actually told her though.. Maybe she forgot. Thus, she lend it to her friend. =(

That moment when I saw the sms I was so sad I seriously was about to cry. Coz I bought contact lens, bought socks and was ready to cosplay. Suddenly she told me I can't? X_X

Luckily she was nice to say "

first come first served

". lol

However I really wonder if I could wear it though. =/ A 160cm girl's clothes on a 167cm. Hmm..



lol


I love Japanese School girl uniforms. x3

It's kinda small but it's not tight, so means... I CAN WEAR!! =D



-puts on wig-








LOL HAHAHAHHAHAH!!

The wig looks really messy. x_x It's already that messy when I got it from the renter. x_x


Wore santa hat for fun

I didn't wear the santa hat though. The REAL purpose of the hat will be told later.


As I went out of the washroom. No one stared. I think because most of them are cosplayers and it's used to it already. lol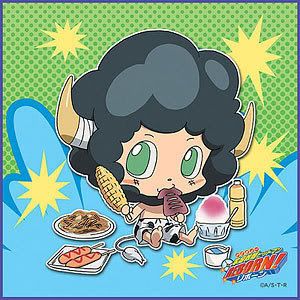 Guki-chan as Rambo from Katekyo Hitman Reborn x3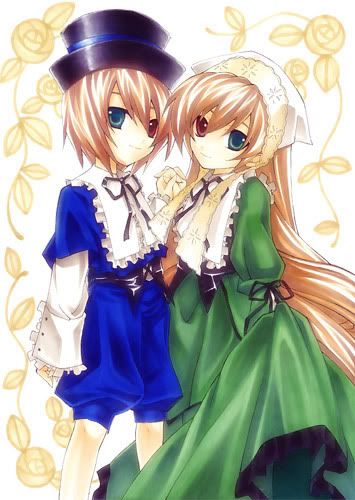 Suiseiseki and Souseiseki from Rozen Maiden

This is in my future cosplay list. =3


Captain Jack Sparrow and friends


And then while I was walking around taking pictures, someone walked up to me and ask if he could take a picture of me.

Ok I so I posed.

As that person was taking my picture, the people nearby swarm over to join in to take my picture. @_@ There was like 10 people. lol Kinda shocked me. Now I know how the cosplayers feel when I take pictures of them.


Picture taken by someone

AS YOU CAN SEE, I SUCKED AT POSING. And the hair was super long and messy that I couldn't control it. It kept on getting hooked on my arm. lol

Maybe I wasn't wearing the wig right. =/

Gotta train up my posing. lol


Another picture taken by someone

I found other pictures of mine but they.. I mean I look hideous. lol

*keeps them all in a secret folder*




Let's move on. =D

Figurines!! =D



You all will be mine eventually. >=D lol


Cute BJD x3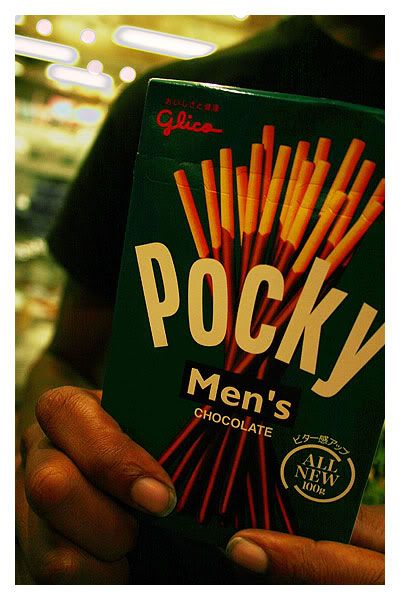 Giant Pocky! For Men!
KOGAMI AKIRA DEEESSUUU!! From Lucky Star xD
misshermes as Lolita Hatsune Miku x3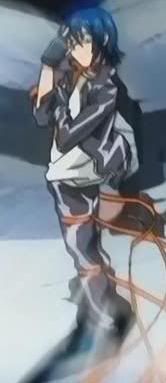 Huko Yee as Agito(right?) from Air Gear

Also, she's the renter of the costume!

As you can see, she's small size and cute, while I'm like a giant. lol D=



I SPOT A hide DOLL. D=


Cosplaying is really REALLY tiring. x_X Not to mention the wig cap, I think it's kinda tight. =/ Gotta find another 1 I guess.

Rested in the washroom again. lol


I haz fox ears.
I haz santa hat.


Ok back to work!



This Sebastian cosplay is THE BEST. I was so attracted to him/her. LOL. I think it's a she even! So good looking like Sebastian - fair, tall and graceful. Of course she was wearing platform shoes to make herself look taller than Ciel. lol



That person's a guy. lol

He looks so cute. x3

Well cuter than me. =(


Peace again

Dunno any other pose already la. lol


Sakuragi Hanamichi and Rukawa Kaede from Slamdunk

That's the same Misa from ACG08. Except this time she had her hair the right color, which look really really nice! xD


lol


Finally it is time for me to go home for dinner. lol

But before I go change..


Blah
Blah


OK THE END.

I mean end of my Konata cosplay. lol


After I took off the wig and wig cap, my hair was like so messed up. Especially the front part.


Ugh

Thus, Santa hat to the rescue!


lol

I don't think it helped much though. lol


Last glance at the stage
Ragnarok Online cosplayers
Red Christmas tree
Santa again
Lunch - free choco from CF. lol
"Ticket".
Last pic of me



OK NOW LET'S SEE WHAT I BOUGHT SHALL WE? =D


Handphone accessory from Mibbles.
Clay sculptures from Mufufu.
Badges from Guki-chan.
Konata badge.
Kitsune(fox) ears.
Konata Purse! X3
Miyuki Gashapon Figure

I finally got Miyuki! xD Bought it from someone... Which means that...


Lucky☆Star

MY COLLECTION IS NOW COMPLETE!!! xD


Lucky Star poster.

Will post the pic of it when I pasted it on my wall. lol



Ok so my feelings on my first cosplay and CF... Not bad! lol. What else can I say? It was really a great experience. I secretly bought a box of 5 pairs daily contact lenses and wore it secretly before I leave the house since my parents didn't know I was doing this.

If you were wondering "Eh? If you wore it at home then how come your parents don't know?", the answer is - I wore glasses at the same time, AND try hard not to see through the glasses. lol

It was kinda hard not to see though. =/

After I reach Sunway I took it off immediately. It wasn't clear though so basically I was like floating around. lol

Then after cosplaying, I just immediately threw the contact lens.

HAHA! EVIDENCE DESTROYED!! >=3

I'm such a genius. lol

It was really fun meeting everyone at CF. Everyone was so fun, unlike me kinda dull coz I'm kinda anti-social. =/ Or should I say I'm afraid? lol

Have to try to speak up more! I hope. =/

And I really have to work on my poses. lol


OMG it's going to be 3AM soon! Gotta sleep! Nitez everyone!


I heart these ears! XD


Love,

KEI