Hey everyone!!

I'm at V2 cyber cafe again... Sigh. Waste my money la. But I can't help it, I can't live without internet! Also I have to get the flash file from Darren. Haha.

SO STRESS THESE DAYS!!! I have assignments to pass up, and also my make good midterm test. lol I keep on failing. XD It was the presentation for the flash assignment today and it was so... disheartening. Because the other groups did a really good job, and mine was like shit. Sigh. And I thought I was not bad, it's just simple.

However the singing test yesterday was great! I composed the songs on the day before and Kame even came to my area so we could practice singing, till 12. It was all last minute but we got the highest mark in class! 8.5 out of 10. We were so happy, until the tutor said that we're going to have to perform it next week in the lecture hall. WTF! In front of more than one course?! I CAN'T!! X_X But it's good to know that the song I composed were accepted by others. =3

Anyway dad bought mooncakes today! From Baker's Cottage. X3



Baker's Cottage always makes the BEST mooncake casing! See! Nice or not!



Even the bag for the container is nice!

So what can we see inside the box...??



LOVELY MOONCAKES!!!! X3 It comes in 4, like any box of mooncakes. lol

The top 2 mooncakes are the same flavor called the Chocolate Strawberry Fondue. Since there are 2 same ones, I decided to eat that first. =D



It's not bad, just that it taste abit like red bean mooncakes, which a little bit of chocolate in it. Oh yeah and some strawberry too!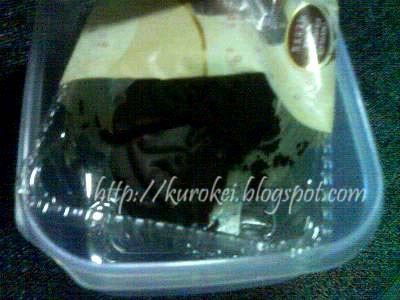 So when are you guys getting yourselves some mooncake? It's gonna be Mooncake festival soon yah!

Love,

KEI