Yesterday was 8th of August, 2008. Yes, it that day again. The Olympics 2008, IN BEIJING!



So for me, because I couldn't go to Beijing(obviously), I will just have to watch the next best thing - live coverage from Astro!! =D

I missed the opening though because I was too busy watching Yakitate JaPAN. Too bad. =(

When I turn to the channel, the first batch of fireworks are already over and I see this.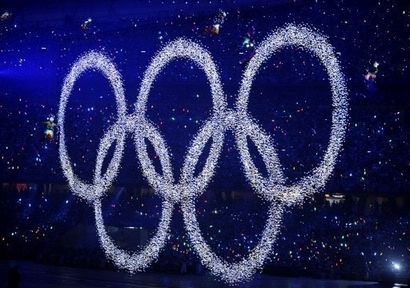 They were actually on the floor at first, but then suddenly they just lift off the ground and floated on air! o.o I was amazed.

And then there was this scene where there was a giant scroll. OMFG there were dancers and while they dance, they draw as well. But it's not really pretty though. lol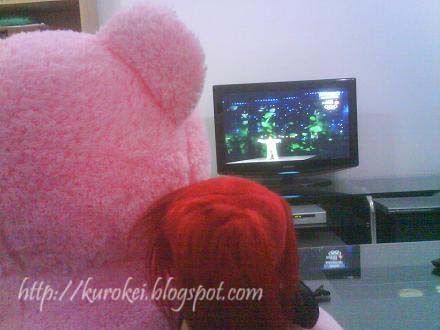 It was so wonderful, from the starting till the end, the Chinese(that is, people from China) had suprised me. Their culture, their creativity, it's simply amazing and breath taking.

They had presented their theme - "One world, one dream" nicely. There's a scene where they had people walking on the "earth":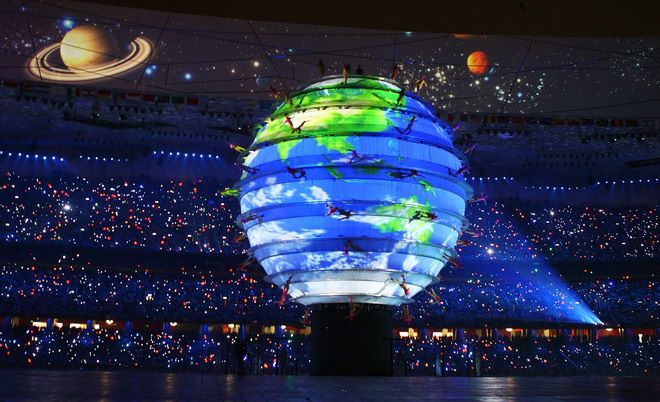 And there was this part where people holding pictures of smiling children, but I can't find a picture of that.

Anyway I seriously cried. lol. It makes me wonder, if everyone is so happy being one, why should we all fight? Why must there be war? Sigh.

But there's one thing that disappointed me, ALOT.


Segak Bergaya
Kontinjen Malaysia seramai 33 atlet dan pegawai yang berpakaian baju Melayu berarak masuk ke dalam Stadium Nasional Sarang Burung Beijing sambil diketuai pembawa Jalur Gemilang yang juga pelumba basikal trek negara, Azizulhasni Awang pada acara pembukaan Sukan Olimpik 2008, semalam.

Malaysia merupakan negara ke-10 memasuki stadium selepas Madagascar daripada keseluruhan 204 kontinjen yang mengambil bahagian dalam temasya sukan terbesar di dunia itu.


HELLO? LIKE WHAT IS THIS? I know baju Melayu is like a cultural clothing, but... FOR ME, it's not suitable at all. While all of the well known countries wore suits and neat clothing, we wore what? Baju Melayu with Songkok?! SHINY EVEN THE BAJU. Please. Even the Indonesians and Thais wore better clothes.

Don't get me wrong, I love Malaysia, it's just that... they look silly in those. I saw every team come out and the ones that wore traditional clothings... are the countries that not much people know about. (excluding Arab countries 'cause they always wear like that)

Can't they just wear suits? If you want the color, get suits with that color! If they really wanna stick to that clothing, try black, looks more mature and formal. And I can't even see the girls. Wouldn't Baju Kebaya be a better choice? -_- Why BAJU KURUNG?

Sports is sports, why bring our culture to a sporting event? It will make us different from the others and well, ignoring the theme "One World, One Dream".

I wonder who suggested them to wear that.

And I wonder who was the even planner of the opening ceremony! =D It was a success dammit!! The guy who took the torch FLEW UP and lighted the big torch at the top of the stadium!! OMG!!!!!!!!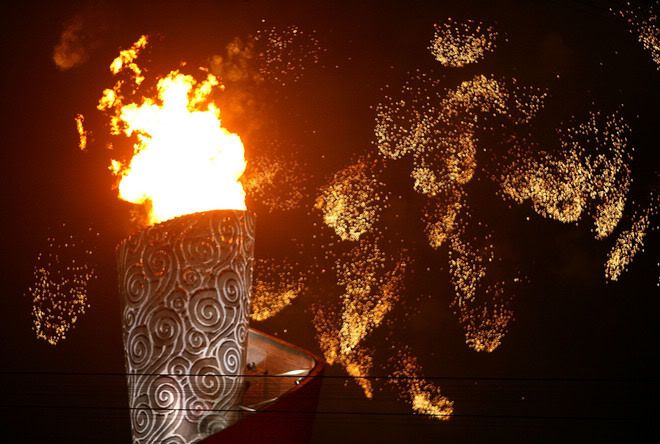 I wanna watch it again!! X3


Anyway good luck to the Malaysian team! =D MALAYSIA BOLEH!!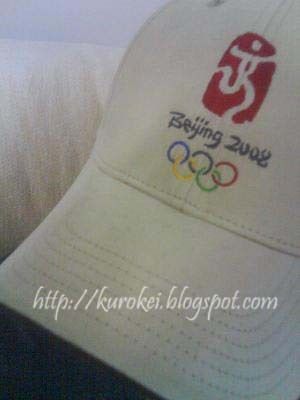 Love,

KEI